Menu
Concerts
Reviews
Multimedia
Legal Information
Songs and Tours Reviewed
Elvis 'It's Midnight' by Geoffrey Mc Donnell (Australia)
Including the 1973 rehearsals and 19 'takes' of the song as well as the Las Vegas, Lake Tahoe rehearsals Elvis would have sung "It's Midnight" around 100 times. This song is perfectly suited to Elvis almost 'tailor made' and one with it's message of a broken love affair, Elvis was good and ready to relate to this song in 1973 onwards. The urgency of the song as Elvis's life went frequently around midnight and last minute feelings in the song were in tune to Elvis's last minute tour arrangements, recording and general taking care of business in a flash motto. Even after the 1973 divorce Pricilla and Elvis remained friends , but often at Midnight Elvis would miss her. This is a QUALITY song by Billy Ed Wheeler and Billy received a fine mention as Elvis introduced the song at his Asheville show listed below:
Asheville 23rd July 1975 Track listing :
2001 Theme / See See Rider / I Got A Woman -Amen / Big Boss Man / Love Me / If You Love Me / dialogue-It's Midnight / All Shook Up / Teddy Bear - Don't Be Cruel / Hound Dog / The Wonder Of You / Turn Around, Look At Me / Polk Salad Annie / Band Introductions / Johnny B. Goode / Instrumental Solos Introductions / School Days / T.R.O.U.B.L.E. / Why Me Lord / How Great Thou Art / Let Me Be There / Shake A Hand / Fairytale / Introduction Of Vernon / Little Darlin' / Mystery Train - Tiger Man / Funny How Time Slips Away / It's Now Or Never / Promised Land / Can't Help Falling In Love
Recorded during the first session on 10th December 1973 at Stax Studio's, Memphis. It was take 19 which made the released record as Elvis was careful enough not to overstate this song in the studio taking a slower paced version than 'live' versions with a little bit more instrumentals in the studio. The studio version ends up 3' 21" long-where as 'live' usually being sung a bit faster it varies from 2'45" to 3' long with the instrumentals played slightly faster and breaks between verses and chorus slightly less. Indeed It's Midnight took up a large part of this first days recording session and sometime in the future I wouldn't be bored with the complete session takes.' Platinum' in 1997 gave us 1 'outtake' Take #10.Interestingly this also runs for around the 3'21", but Elvis early on sounds as if he's still learning the lyrics(reading them) and there is far less drum beats to it, less background voices and NOT as 'heavy' in weight as Take #19 with a 'thinner' sound. So although Elvis isn't as 'into' this earlier take as the later one this is still nice to have.
It's Midnight is a great song featuring a mellow piano, very effective use of backing voices as well as fine orchestral backing. Particularily 'live' Ron Tutts drumming is also very good. This song starts 'moody' and humid, building to the chorus throughout and the affect of this song on the listener is very moving- Elvis delivering totally convincing versions which interestingly were ALWAYS sung with great care 'live'. Very interesting reading is Elvis's original lyric sheet for 'It's Midnight' - as used here in this 2 verse, 2 chorus repeat song Elvis has underlined 'I'm burning way down in my soul' and 'Wishing I could be the Man I try to' in verse 2 and added notes where he wants the back-up singers to come in with their voices singing 'It's Midnight' after him in verse 2 and the Chorus. I'm always amazed that the so-called BEST Elvis impersonators seem to stick quite rigidly to the early T.V. shows, 68 Special, and Aloha show without viewing or taking any notes from Elvis's performances of other great songs such as 'It's Midnight' to include in their acts.
If you haven't seen 'It's Midnight' 'LIVE' in 74/75 then you haven't lived! It's first of all sung 'live' very straight with little moving around, however after watching the 3 available 1975 versions on Video including the 22.3.75 M/S version - it's a real eye opener to see Elvis perform 'It's Midnight' in 1975!. Here I'm talking about ELVIS LIVE ON STAGE SINGING IT'S MIDNIGHT- with ALL the DRAMA of Opera and ALL the excitement that Elvis's best live work contained!. Elvis uses his hands to great affect illustrating during the song and as he sings the line 'IT'S GETTING LATE AND I KNOW THAT'S WHEN I AM WEAK' as 'I KNOW' is reached Elvis dramatically turns around towards Ron Tutt on Drums in a right arm flourish keying in Rons drumming and the Orchestra which really lift the excitement and impact of Elvis's 'live' versions, then as the Chorus draws to the songs climax and end Elvis gives many more wild arm movements - closing using his hands to illustrate how much he misses YOU!- just as if the person he is singing about has slipped through his hands like grains of sand. Once you've seen Elvis perform 'It's Midnight' you appreciate how for an audience just how good Elvis was at milking any Drama he could out of a good quality song to interest an audience- as with Elvis and IT'S MIDNIGHT he REALLY gets into the song. I have found listening to all 'available' versions of 'It's Midnight' an incredible experience and this is the way I like to remember Elvis as a consummate performer in Las Vegas on the 22.3.75 M/S (as released of 'Fort Baxter') shouting 'PLAY IT JAMES' in this evenings superb version and finishing very strongly with the line: 'GOOD GOD I MISS YOU' and holding the note right to the end giving a total commitment and energy into his performance. Listed below are the 'known' versions and my 'brief' appraisal of them as well as some of the best versions highlighted * Thanks again 'VICKI' label for first giving us the 25.4.75 Jacksonville show allowing us Elvis fans to appreciate the fine urgent ending to 'It's Midnight'.
10.12.73
Elvis recorded this fine song at STAX STUDIO'S, Memphis.
16.8.74
Elvis rehearsed this twice on the West Coast before his forthcoming Las Vegas Season (DAE release) which was to feature this song at EVERY SHOW and as an excellent 'B' side to the rocking' Promised Land single- it was released in October 1974 and entered the charts at #86 peaking at #14 in mid-December 1974. This song stayed in the charts still in January 1975. This 16.8.74 'rehearsal' stretched over midnight into early 17.8.74 and featured other great song choices too!. During the Los Angeles 16.8.74 Rehearsal 'It's Midnight' is performed twice (not including the latter one liner reference). The first version suffers from Elvis asking for the words and VOICE, then following this 3'15" version we get 'jokes' from Elvis with 'It's midnight' lyrics to His favorite film and Imitation of Peter Sellers in 'THE PARTY!'. The Second version is a satisfactory 3' version with Elvis's Menacing 'Bare, Lonely' Vocal and Voice's 'Panicky' backing.
19.8.74 O/S*
As characteristic this season it was performed AFTER 'IF YOU LOVE ME(LET ME KNOW) This 'premier' 'live' version is very well sung introduced by Elvis 'I hope you like it', it's called 'It's Midnight'. Well Elvis we DO like it and this version is not rushed, very nicely phrased, not overstated and an EXCELLENT 1st 'LIVE' version(Fort Baxter/DAE release)
20.8.74 D/S
slightly rushed average version.
20.8.74 M/S
slightly rushed but well sung version.
21.8.74 D/S
slows down this version to start with to make a more memorable version giving weight to each word and Kathy Westmoreland's vocal is excellent, Convincing version.
21.8.74 M/S
'hope you like it' Excellent version very well sung as Elvis gives a sense of foreboding throughout-just brilliant!. Great CD (Sunlight in Vegas)
22.8.74 D/S
Excellent pensive version.
22.8.74 M/S*
Beautiful start not rushed-measured very powerful version with good orchestral backing, sence of oncoming doom is moving and well received with the audience.
23.8.74 D/S
slightly rushed, urgent version.
23.8.74 M/S
too fast by the band, too fast by Elvis (released on CD as 'Vegas birthday show')
24.8.74 D/S*
commanding, convincing version very well sung-great!.
24.8.74 M/S
very good well sung melancholic version (FTD CD'It's Midnight')
25.8.74 D/S
Rushed, but all good back up voices.
25.8.74 M/S
Excellent version-nicely controlled throughout, drumming a bit loud.
27.8.74 D/S
slow/longing version-very good.
27.8.74 M/S
slow good version filled with a sense of dread/foreboding-different lines used here' LORD GOD AND I MISS YOU'.
28.8.74 D/S
another powerful version.
28.8.74 M/S
Elvis's voice seems deeper/richer than before very good distinctive drumming, fine ending 'YEAH IT'S MIDNIGHT'.
29.8.74 D/S
good version with voices, but drums are overbearing.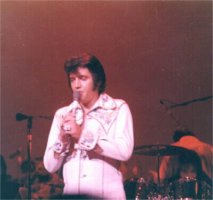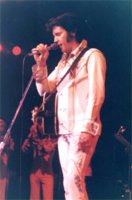 August 29, 1974 DS. Las Vegas, NV
29.8.74 M/S
rushed and too heavier orchestration.
30.8.74 D/S*
well sung, nicely paced sense of foreboding again, somewhat depressing feeling-'ooooh!It's Midnight Mmmm and I MISS YOU!' excellent ending.
30.8.74 M/S
lingering/longing version'Yeah, It's Midnight and I miss You'.
31.8.74 D/S
'Yeah, Lord It's Midnight ' bit muddy musically , but well sung and Kathy's vocals are a highlight of this show.
31.8.74 M/S
melancholic version, somewhat desperate.
1.9.74 D/S
nicely measured version with power, sad good version.
1.9.74 M/S*
Incredibly powerful version Elvis really takes over the song here'Yeah, but It's Midnight oh Lord and I miss you' A dynamite version with directions shouted at the band, compelling listening and an unbelievable ending!.
2.9.74 D/S
Band too heavy, obtrusive ruining a delicate arrangement.
2.9.74 M/S
Very emotionally sung, very moving,'Oh Lord, how I miss You'(various 'boot' CD's including FORT BAXTER 1996)