Menu
Concerts
Reviews
Multimedia
Legal Information
Houston, February 27 - March 1, 1970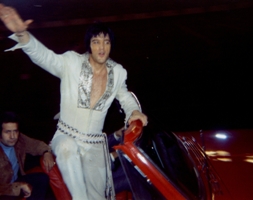 Elvis' first shows outside of Las Vegas since 1961 were the opening shows of the 38th Houston Livestock Show and Rodeo. The total attendance for his six shows at the Houston Astrodome was an incredible 207,494 people. The Saturday evening show was the largest, attracting an audience of 43,614. The concerts were part of the Houston Livestock Show and Rodeo that was held between February 27th and March 8th. Elvis' six shows were 27th February through to 1st March with two shows a day. Besides Elvis, there were artists such as Charley Pride, Bobby Goldsboro and the stars of Hee Haw - Buck Owens and Ray Clark.
Two days before the opening of the Rodeo, Elvis held a press conference at the Astroworld Hotel where he was staying while in Houston.
Video Information
Amateur footage.
COLLECTORS' GOLD VOL 3: 30 secs from March 1, 1970



On Tour, September 9 - September 14, 1970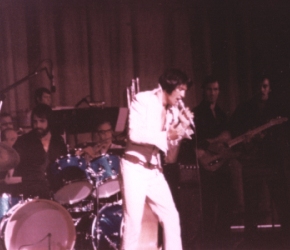 This was Elvis' first real tour in the seventies. His only other appearance outside of Las Vegas was in February at the Houston Astrodome. After a day off from his third engagement in Las Vegas, Elvis began a series of eight concerts in five days, starting with a show in Veterans Memorial Coliseum, with a bomb threat included. He treated the Phoenix crows to an excerpt of By The Time I Get To Phoenix, but couldn't get past the intro of Sweet Caroline. The other cities Elvis & the band played at were St Louis, Detroit, two shows at the Convention Center in Miami and Tampa's Curtis Hixon Hall and finishing in Mobile's Municipal Auditorium.
Video Information
Amateur footage.
RETURN TO SPLENDOR features footage from Detroit, MI (September 12, 1970) (1'23")
On Tour, November 10 - November 17, 1970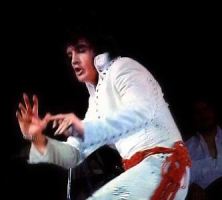 After great reviews of the shows from the previous tour, Elvis & the Col. set up another 8-show tour in 8 locations that weren't part of the last tour. The new cities were Oakland, Portland, Seattle, San Francisco, two shows at the LA Forum in Inglewood, San Diego, Oklahoma City & finishing off at the Denver Coliseum. There was originally only one show planned at The Forum, but, due to demand, an extra show was added, and both shows sold out. He had a special jumpsuit made for this show, and Charlie had to cut off a big chunk of the fringes half way through the show because Elvis & the mic kept getting tangled up when he was moving around the stage.
How Great Thou Art was first performed during this tour and the crowds were also treated to the first versions of Blue Christmas & Tryin' To Get To You.
Video Information
Amateur footage.
ROCKIN' THE NATION #7 features footage from Seattle, WA (November 12, 1970) (9'05")